August 10th, 2021
STATEMENT FROM NATIONAL CONFERENCE OF FIREMEN & OILERS' PRESIDENT DEAN DEVITA CONCERNING THE SENATE'S BIPARTISAN INFRASTRUCTURE LEGISLATION.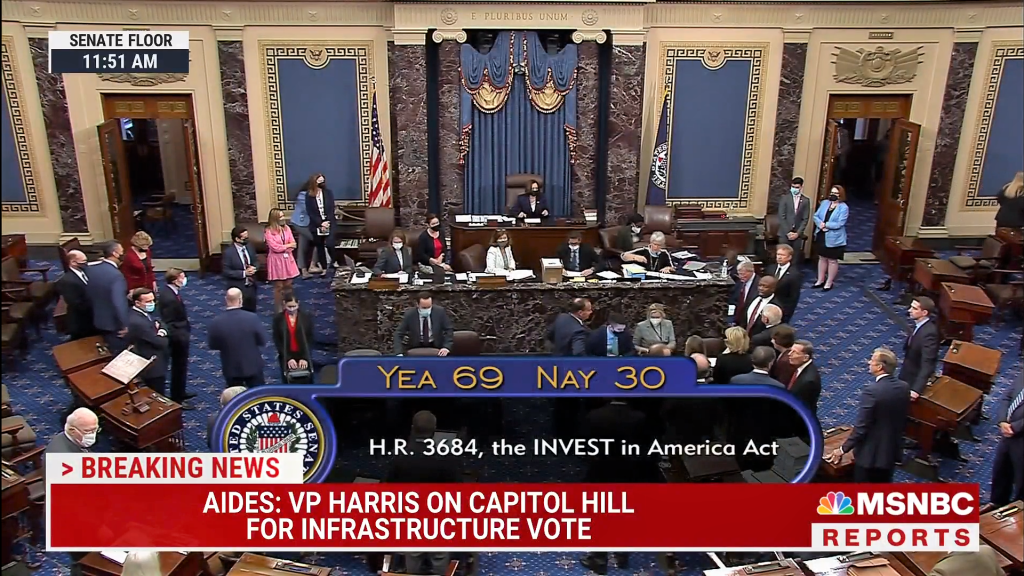 "Today, the Senate voted 69 to 30 in favor of passing the H.R. 3684, INVEST in America Act. Though it is one step away from reaching the oval office as it must also pass back through the House, the $1 trillion bill includes $550 billion in new investments on the nation's roads, public transit, water and broadband. This directly translates to millions of good paying union jobs over the next ten years and will benefit current and future generations of Americans across the country. It isn't as aggressive as the original bill that passed the House, but it is a giant leap in the right direction towards growing the economy, enhancing our competitiveness, and making our economy more sustainable, resilient, and just. The NCFO and our rail labor partners will continue to work with Congress to ensure the final bill stands to benefit our rail workers across all Unions.
President Biden is about to make history as presidents over the last few decades have tried and failed to pass an infrastructure package. He ran on the "Build Back Better" platform with improvements to infrastructure being the centerpiece of his agenda. He vowed to reach across the aisles to get America back on track, and this bill is a prime example of his efforts as both Republicans and Democrats worked together on the bipartisan bill and got it passed. Let this be an example of how we all need to put politics aside and work together for the greater good of our nation."
The NCFO is an affiliate of 32BJ SEIU, the Service Employees International Union, which has 2.1 million members dedicated to raising industry standards, making life better for working families and our communities, and building a fair economy.
xxxxxxxxxxxxxxxxxxxxxxxxxxxxxxxxxxxxxxxxxxxxxxxxxxxxxxxxxxxxxxxxxxxx